LLG is Hiring a Litigation Associate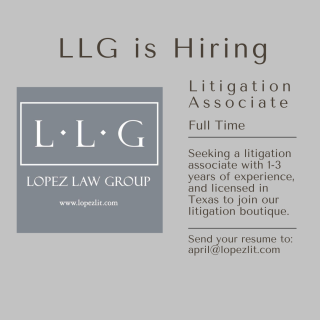 Lopez Law Group is looking to add a new member to the family. We are seeking a litigation associate with 1-3 years of experreince, and liscensed to practice in Texas.
The ideal applicant will be excited to work and learn in a fast paced environemnt, while collaboarting with a close-knit team of fellow legal professionals.
If interested, please submit your resume to April at @april@lopezlit.com